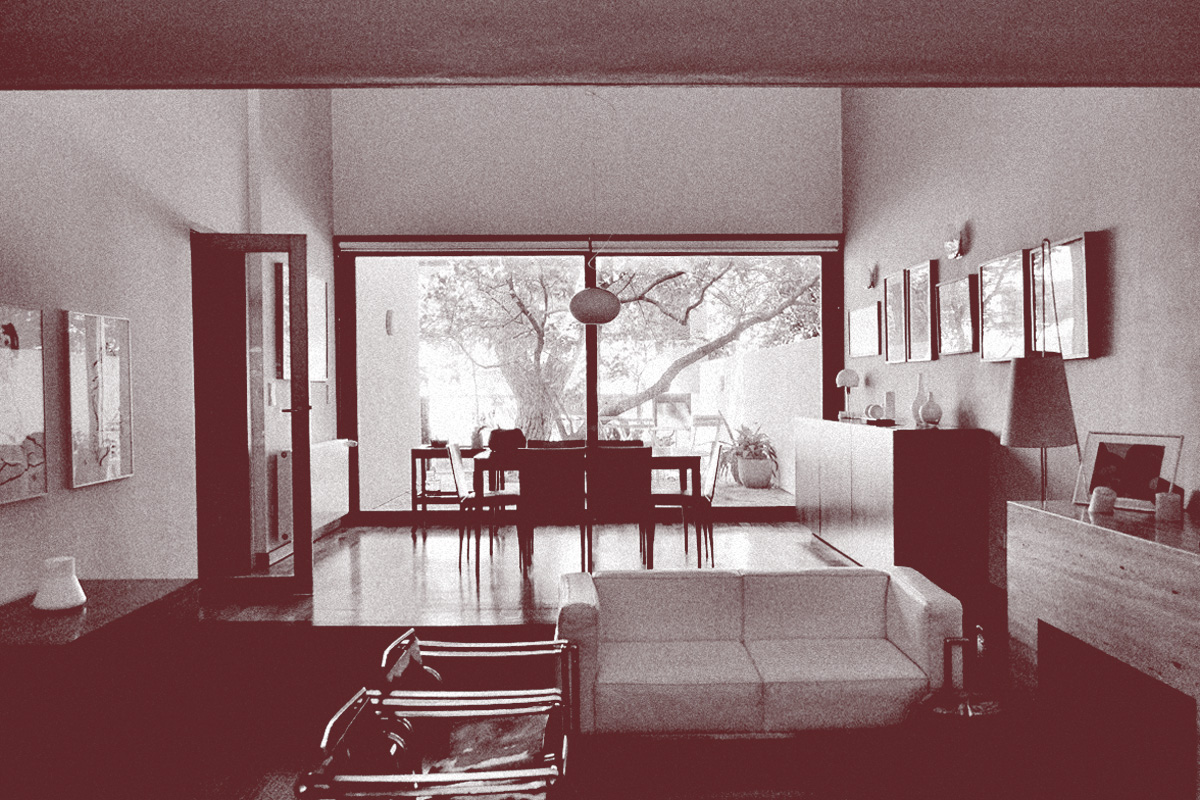 Telmo Castro
Regular Visits
Visita ao espaço orientada pela equipa de voluntários Open House.
Tours
Visita ao espaço comentada pelo autor do projecto de arquitectura ou por um especialista convidado.
Sat 15h-17h, Architects Graça Diogo e Telmo Castro / Sat 17h, Architect José Carlos Loureiro / Sun 15h-18h, Architects Graça Diogo e Telmo Castro // Building with partial access to people with reduced mobility
Maximum 10 people per visit
No reservation required; first-come, first-served
No wheelchair access
Photography not allowed
Description
In the living roof, when the house was built in 1957, a terrace with a view to the sea was developed. Even though they are still there (the terrace and the sea), a new city grew between them and their relation exists only as proof of a project idea that was once in the architects' drawing board. It is a house with an interior promenade between the spaces more or less private, more or less wide, more or less illuminated, turned to the garden or to the city, in an ascending movement up to the roof. The references to Corbusier are clear since the first confrontation with the building and develop as we go in. The formal world of the composition of the elevation, as well as differences in height (namely the double height of the sitting room) reveal some characteristics of the domestic space that Corbusier defined as Machine for Living. We can no longer see the sea but the house reveals the conviction with which Loureiro pursued his models at the same moment that Siza Vieira built four houses with some hesitation, right in front of this one.
Public Transport
Subway: Linha A - Senhor de Matosinhos
Bus: STCP - 505 / Maré - 130