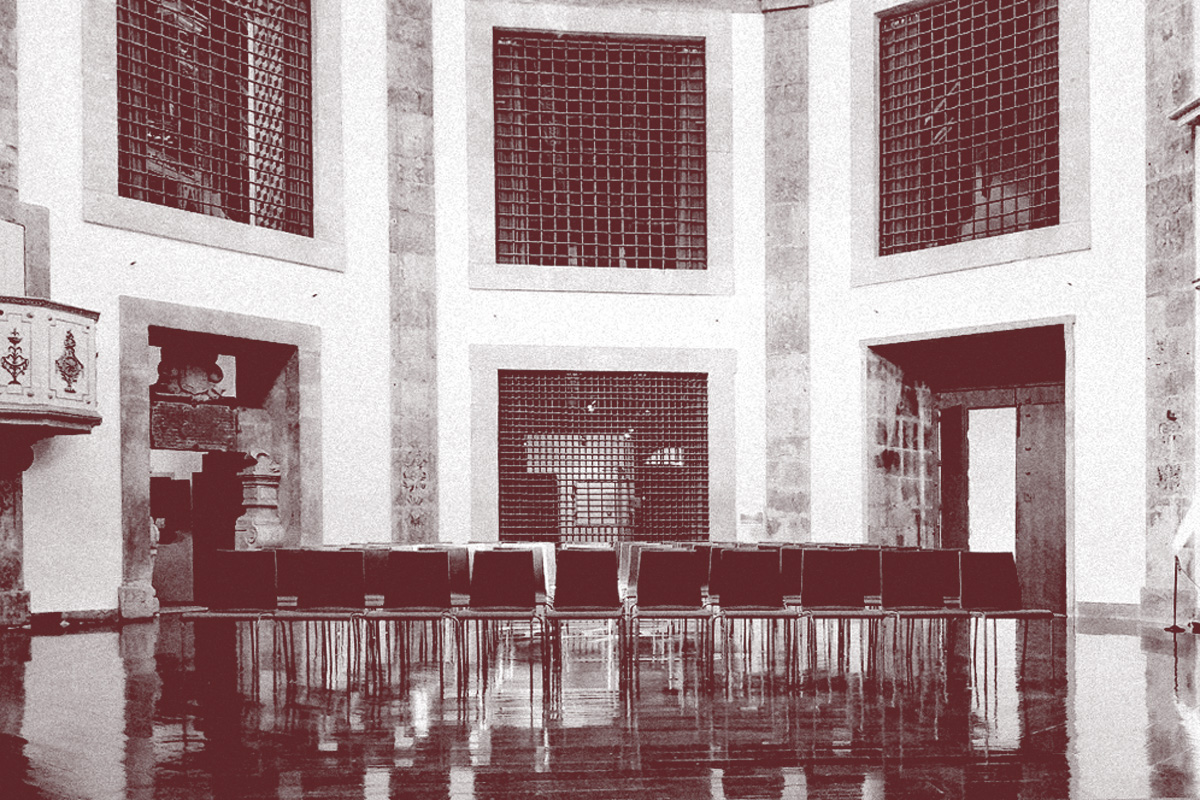 Espaço Corpus Christi
Tours
Visita ao espaço comentada pelo autor do projecto de arquitectura ou por um especialista convidado.
Sat + Sun 10h and 12h-17h, Espaço Corpus Christi Guides / Sat + Sun 11h, Architects Carla Garrido e Maria José Casanova
Maximum 20 people per visit
No reservation required; first-come, first-served
No wheelchair access
Photography not allowed
Description
Female convent of the Dominican order, designed, in the second half of the 17th century by the priest Pantaleão da Rocha de Magalhães, to replace the primitive church of the convent that suffered a gradual degradation due to the floods of the Douro river. This monastic group of buildings results of the aggregation of a series of architectonic elements with pure shapes that are joined through connecting interstitial spaces. The octagon of the body of the church and spatially the relationship between the Dominican high choir and the low quota church floor stands out in the plan composition. Three big spans with balconies, with railings and curtains, establish visual connection filtered between the intimate space of religious women and the collective space of celebration.
Public Transport
Subway: Linha D - Jardim do Morro
Bus: STCP - 901, 906