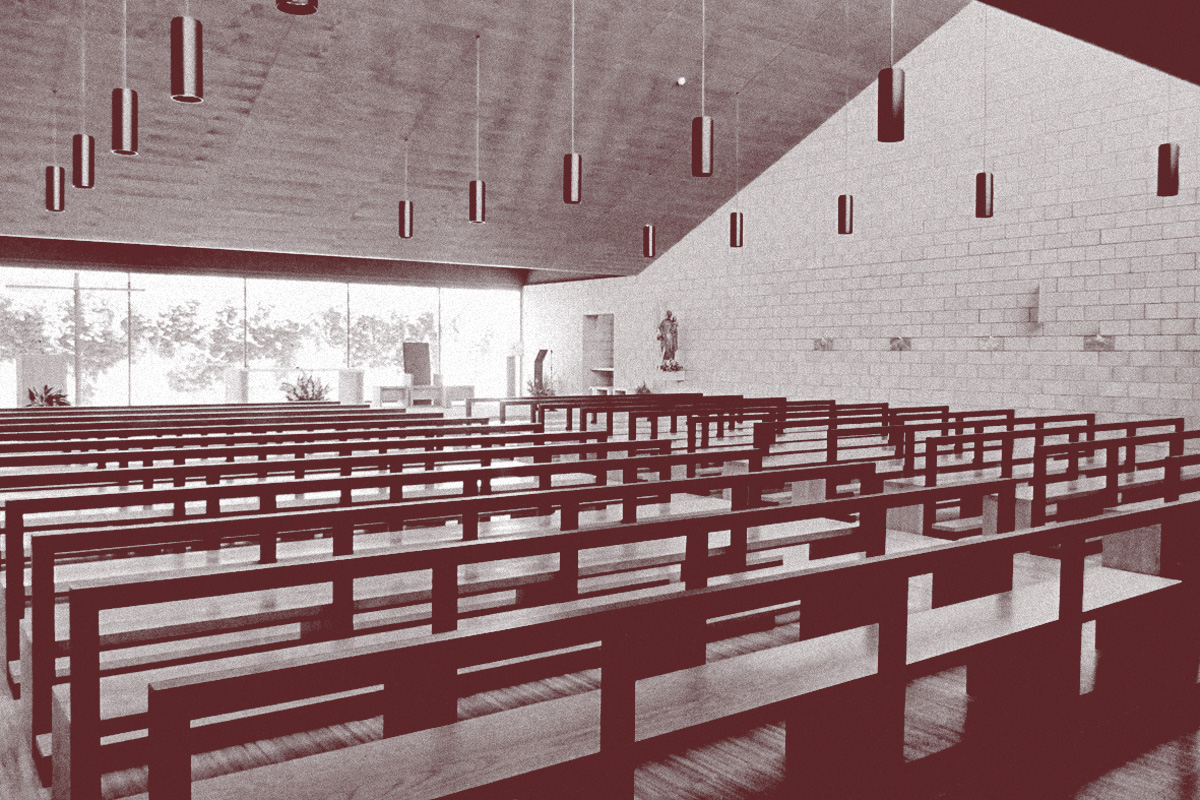 Casa da Arquitectura
Open Visits
Visita ao espaço sem acompanhamento, dentro do horário estipulado.
Tours
Visita ao espaço comentada pelo autor do projecto de arquitectura ou por um especialista convidado.
Sat 15h, Architect José Fernando Gonçalves / Sun 15h30, Architect João Luís Marques
Maximum 30 people per visit
No reservation required; first-come, first-served
Wheelchair access
Photography allowed
Description
An incursion to the landscape of the periphery of Vila Nova de Gaia to see this chapel in Quebrantões is well deserved. It is remarkable, the way in which architect José Fernando Gonçalves reuses religious iconography to place the chapel in a territory with no urban planning; an architectural proposal attentive to reality and for that reason it re-qualifies the site and its surroundings. Without ever imposing itself to this circumstance, it is as crucial the strategy of implantation and organization of the exterior spaces, as is the profile and the scale of the church and contiguous buildings proposed for the parish centre. For that reason there is a creative faithfulness to the liturgical program – that doesn't seem Nordic but very much from Porto – and some of the tools are: churchyard, square, path, symbols, nature, art, bell, baptistery, light, materials, drawing, relationships and, naturally, the crucifix… or is it the cardo and decumanus?
Public Transport
Bus: STCP - 904, 905
Train: General Torres