41
S. Nicolau Wash Houses, Bathrooms and Bath Houses
Paulo Providência e Rosário Abreu
1993
Saturday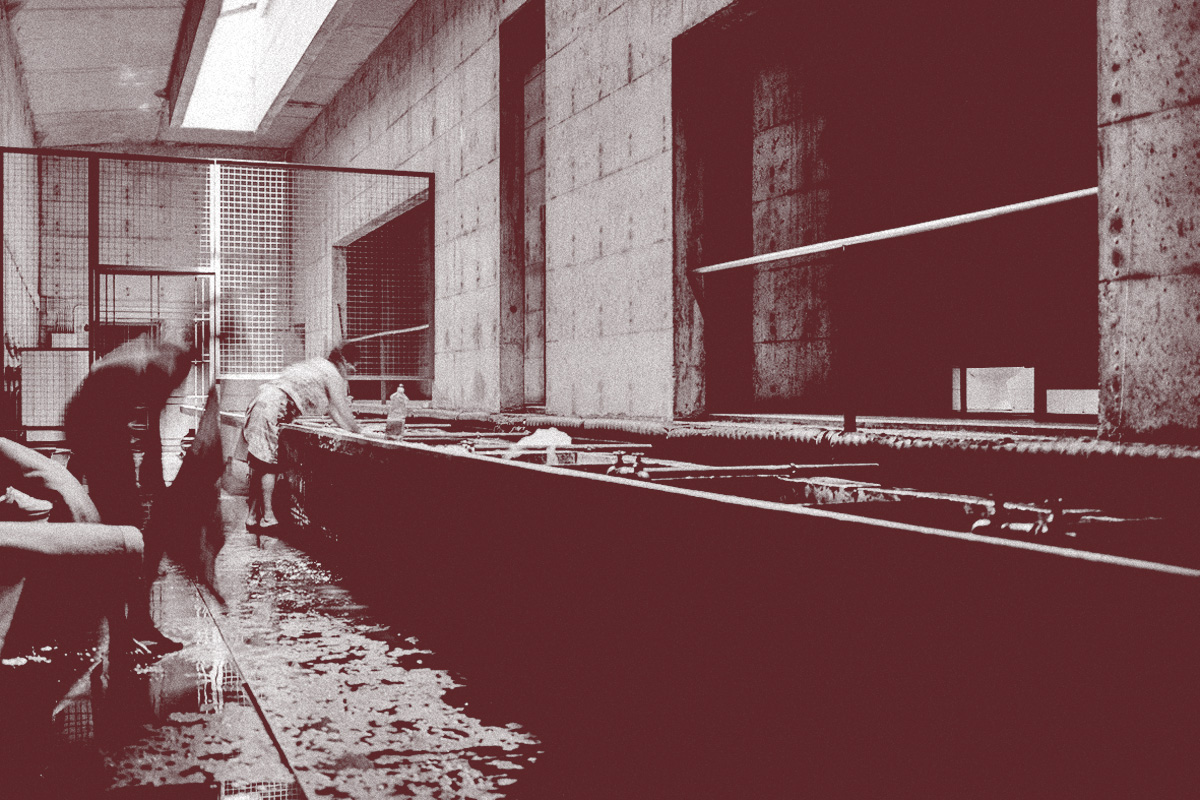 Alberto Plácido
Open Visits
Visita ao espaço sem acompanhamento, dentro do horário estipulado.
Building with partial access to people with reduced mobility
Tours
Visita ao espaço comentada pelo autor do projecto de arquitectura ou por um especialista convidado.
Visit accompanied by Architect Paulo Providência
Maximum 25 people per visit
No reservation required; first-come, first-served
No wheelchair access
Photography allowed
Description
The relationship of Porto [port] with water (fresh or sea water) is intimate and goes back a long way. Its own toponymy invokes that connection by also meaning a place near water destined for boat docking. Despite the proximity, the water distribution network took time to reach everyone's house, and during this period water could be found in collective infrastructures like Bathhouses and Wash houses. This space, the result of an exemplary architectonic intervention, is excavated in an old street of the 19th century. The different quotas allow the roof of the building to design the public space, which precedes the immersion in its interior, being itself the apparently invisible elevation that communicates with the city. The authors translated for contemporary times the essential values of these type of buildings: from the popular gathering of women who washed clothes, remembered by the square; to the classic evoking of the public baths through the darkness that potentiates noise and the value of water in its interior.
Public Transport
Bus: STCP - 900, 901, 906, ZR, Tram 1