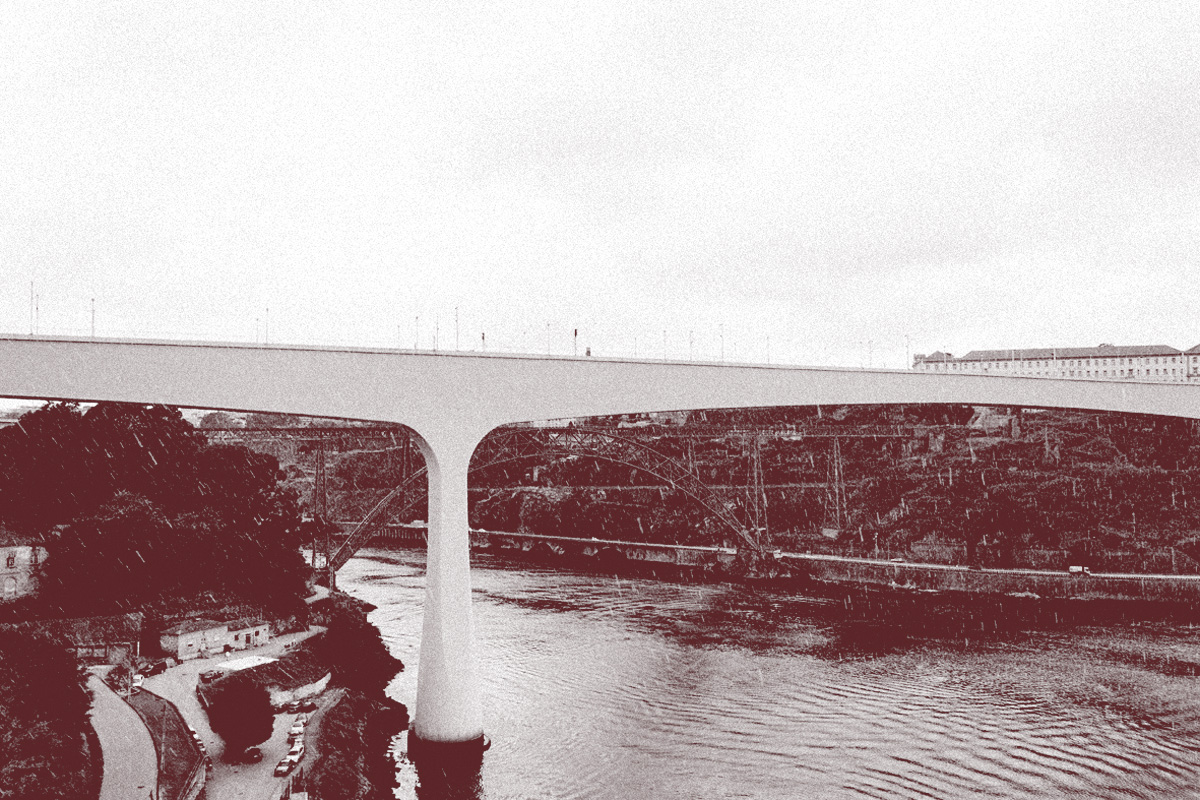 Tiago Lopes
Tours
Visita ao espaço comentada pelo autor do projecto de arquitectura ou por um especialista convidado.
Visit accompanied by Engineer Edgar Brito
Maximum 25 people per visit
Reservation required
No wheelchair access
Photography allowed
Reservations
Sold Out
Reservations available from JUNE 26 at 2pm in this website; IMPORTANT NOTE: due to malfunctioning lift, it will be mandatory to use the staris to descend and ascend the bridge pilar;
Description
Do not miss this opportunity to go up to the São João bridge and visit its interior. The second bridge Edgar Cardoso projected over the Douro river is another "masterpiece" of this engineer and follows the legacy of the Arrábida Bridge, in its technical exceptionality but also in its sculptural elegance. It is made of one continuous piece in reinforced concrete and forms a double circulation lane with 1140 meters that connects the North to the South of the country. It was inaugurated on S. João do Porto day in 1991 to replace the centenary D. Maria II bridge that had closed sometime that year.
Location
Rua Fonte Rija - Quebrantões (Access by the blue gate behind the bridge)
60
Directions: Google Maps / Apple Maps
Public Transport
Bus: STCP - 904, 905
Train: General Torres