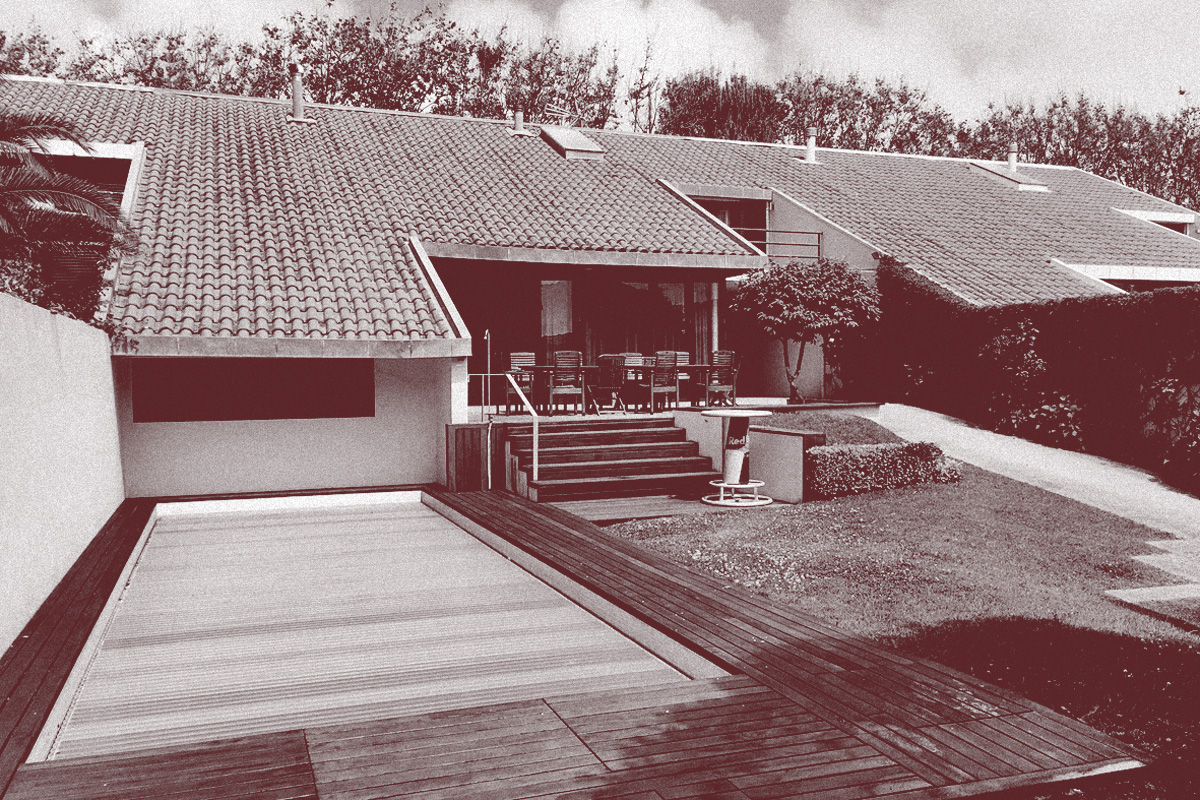 Casa da Arquitectura
Regular Visits
Visita ao espaço orientada pela equipa de voluntários Open House.
Tours
Visita ao espaço comentada pelo autor do projecto de arquitectura ou por um especialista convidado.
Visit accompanied by Architect Manuel Correia Fernandes
Maximum 12 people per visit
No reservation required; first-come, first-served
No wheelchair access
Photography not allowed
Description
Manuel Correia Fernandes designs in the 1970s, for four friends, four holiday houses in front of the sea. The constructions, on a budget, are organized around the sitting room – open space, greater height, aggregator of several functions, integrating the stairs/circulation spaces to the rooms (necessarily small) and the natural relation with the garden. One unique roof aims to unify the houses and, simultaneously, make up the elevation that faces the seaside. After almost 50 years it is important also to read the effects of time in architecture and how each house suffered erosion processes or distinct treatments – of preservation, alteration, or near abandonment. But there is, despite all, a design of the whole that remains… that good architecture guarantees.
Public Transport
Train: Aguda