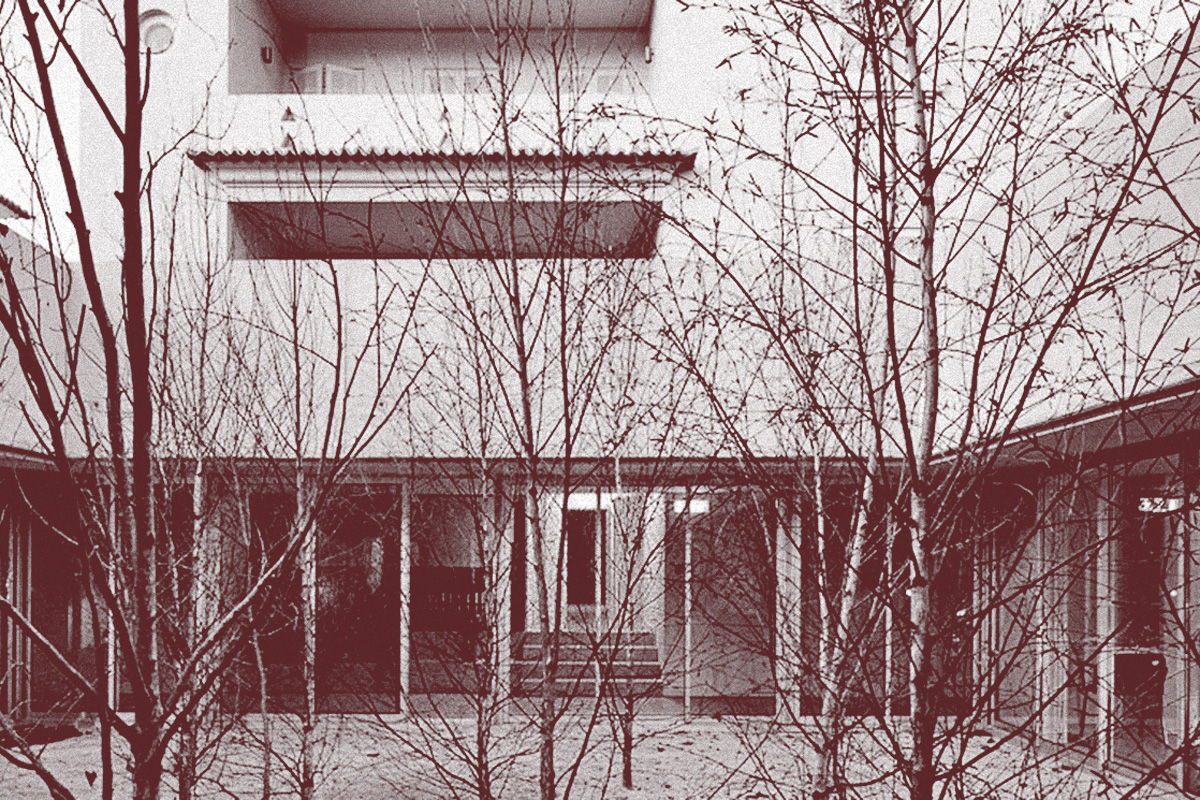 João Ferrand & Mariana Themudo
Regular Visits
Visita ao espaço orientada pela equipa de voluntários Open House.
Tours
Visita ao espaço comentada pelo autor do projecto de arquitectura ou por um especialista convidado.
Visit accompanied by Architect Frederico Eça
Maximum 10 people per visit
No reservation required; first-come, first-served
No wheelchair access
Photography allowed
Description
Built in the 1930s as single family housing, this building was intervened in 2012 to house theology students and some priests of the Dehonian congregation. The profound transformation and extension of the building is not visible from the outside – reinforcing the surprise when they visit its inner life. The land's natural orientation allowed the setting of the extension of the basement floor – cut from this layer that grows from the ground but that also becomes a roof, comes a central patio with a square plan, reminding us of a cloister, that inverts the former absence of natural light of the ground floor. The new student rooms open up into this space, each with its own colour, an exterior sign of the diversity and identity of each one. Let us highlight finally the Chapel, the centre of the house and meeting point of the community: space that welcomes each member, in the colour of each bench (that mirrors the colour of each room), "forming one sole body".
Public Transport
Bus: STCP - 201, 203, 502, 503