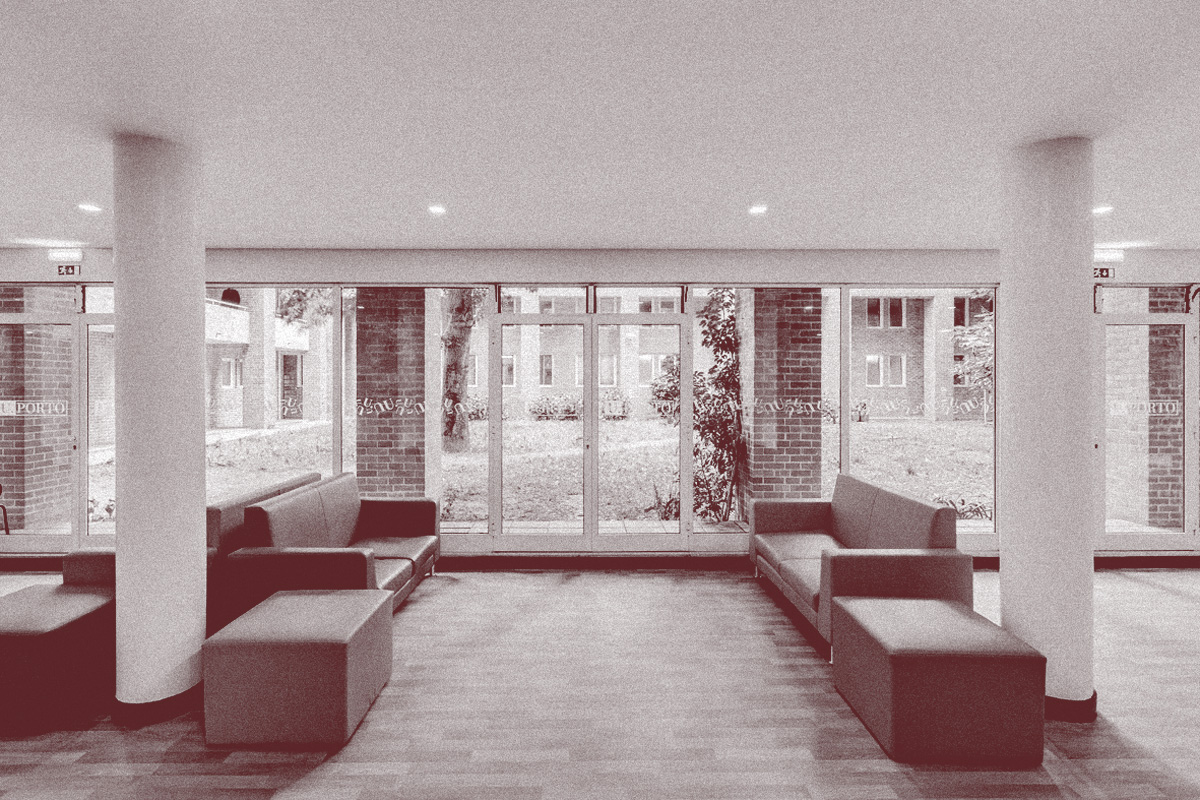 Residência Universitária Campo Alegre I
Regular Visits
Visita ao espaço orientada pela equipa de voluntários Open House.
Tours
Visita ao espaço comentada pelo autor do projecto de arquitectura ou por um especialista convidado.
Visit accompanied by Architect Noé Diniz
Maximum 15 people per visit
No reservation required; first-come, first-served
No wheelchair access
Photography allowed
Description
From the Campo Alegre Street we can see a large granite masonry wall. This opaque surface is the visible elevation of this residency that existed before, that delimitated the plot long before the building was constructed. The project develops in a U-shape in the platform sustained by the wall, a pre-existent element that ends up being part of the composition, closing the open side of the patio, that is drawn by the three wings of the building. It is a compact shape built in visible brick masonry with 13 apartments (11 individual bedrooms, sitting room and kitchen) in an open interior that searches for a domestic scale through architectural elements, like porticos and balconies turned to the patio, punctuated by an isolated tree here and there. The house takes on the shape of an artificial stone (what Palladio called brick) bringing everything together with the nearby neighbours campos alegres [happy fields], and the vigorous tree landscape of the botanical garden that surrounds the building: suddenly a plain, or a student reading up on his lesson.
Public Transport
Bus: STCP - 200, 204, 207, 504