49
Palace of Commerce Building
David Moreira da Silva e Maria José Marques da Silva / Joana Leandro Vasconcelos
1954 / 2016
Saturday
Sunday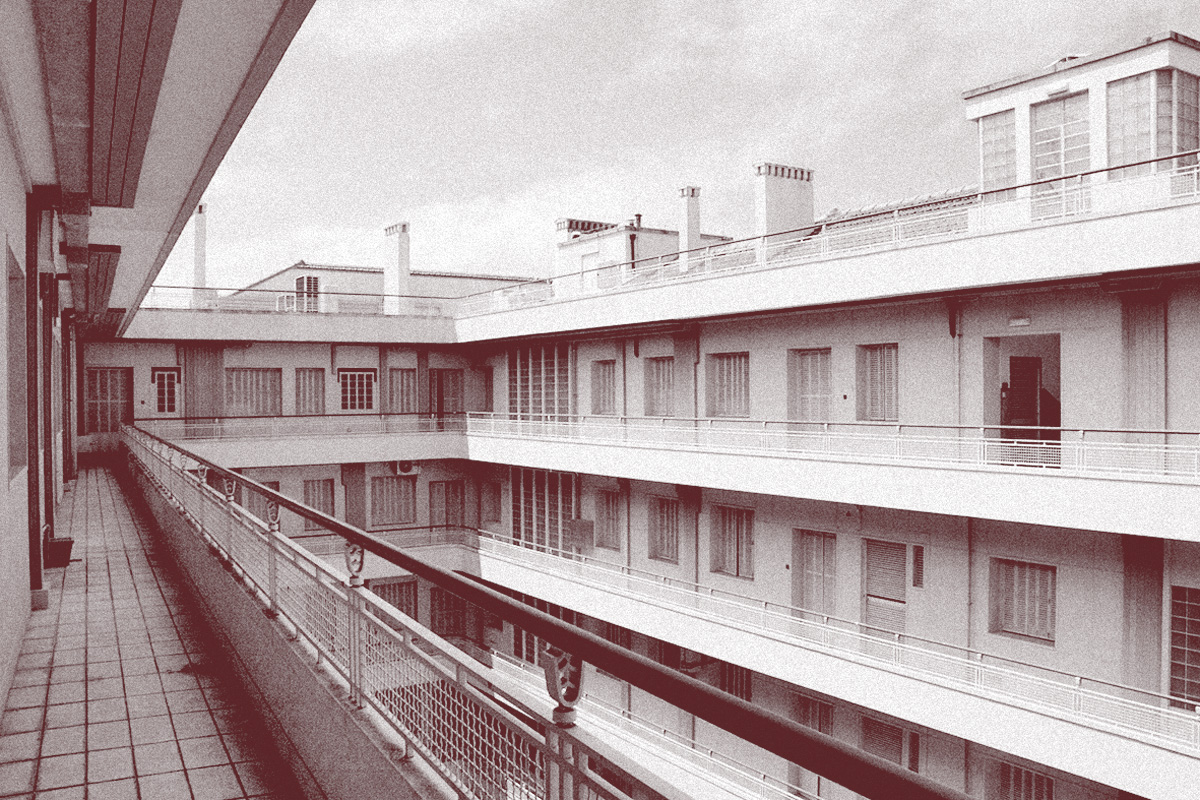 Nuno Valentim
Regular Visits
Visita ao espaço orientada pela equipa de voluntários Open House.
Tours
Visita ao espaço comentada pelo autor do projecto de arquitectura ou por um especialista convidado.
Visit accompanied by Architect Joana Leandro Vasconcelos
Maximum 10 people per visit
No reservation required; first-come, first-served
No wheelchair access
Photography not allowed
Description
On Sá da Bandeira Street rises one of the most impressive buildings of Porto – the Palace of Commerce (1944-46) by the duo of architects David Moreira da Silva and Maria José Marques da Silva (brother in law and daughter of architect José Marques da Silva). Everything is extraordinary in this construction: the dimension (one block), the materials (marble, bronze in the window frames, curved windows…), the sculptures in the façades, the perfusion of decorative elements, the unexpected central interior patio with the distribution galleries for the apartments, the penthouses in the towers, the tunnel of access to the parking under Firmeza Street (with entrance through the north block), the generosity and luxury of the common areas, the wide spaces and carefully designed apartments… Three of these singular apartments were carefully rehabilitated by Atelier In.vitro – we hope these will be taken as reference for the rehabilitation of the rest of the building recently acquired by a foreign group.
Public Transport
Subway: Linha A, B, C, E, F - Bolhão
Bus: STCP - 401, 502, 700, 800