39
Building of the UP Rectory
Carlos Amarante / António Portugal e Manuel Maria Reis
Séc. XVIII / a decorrer
Saturday + Sunday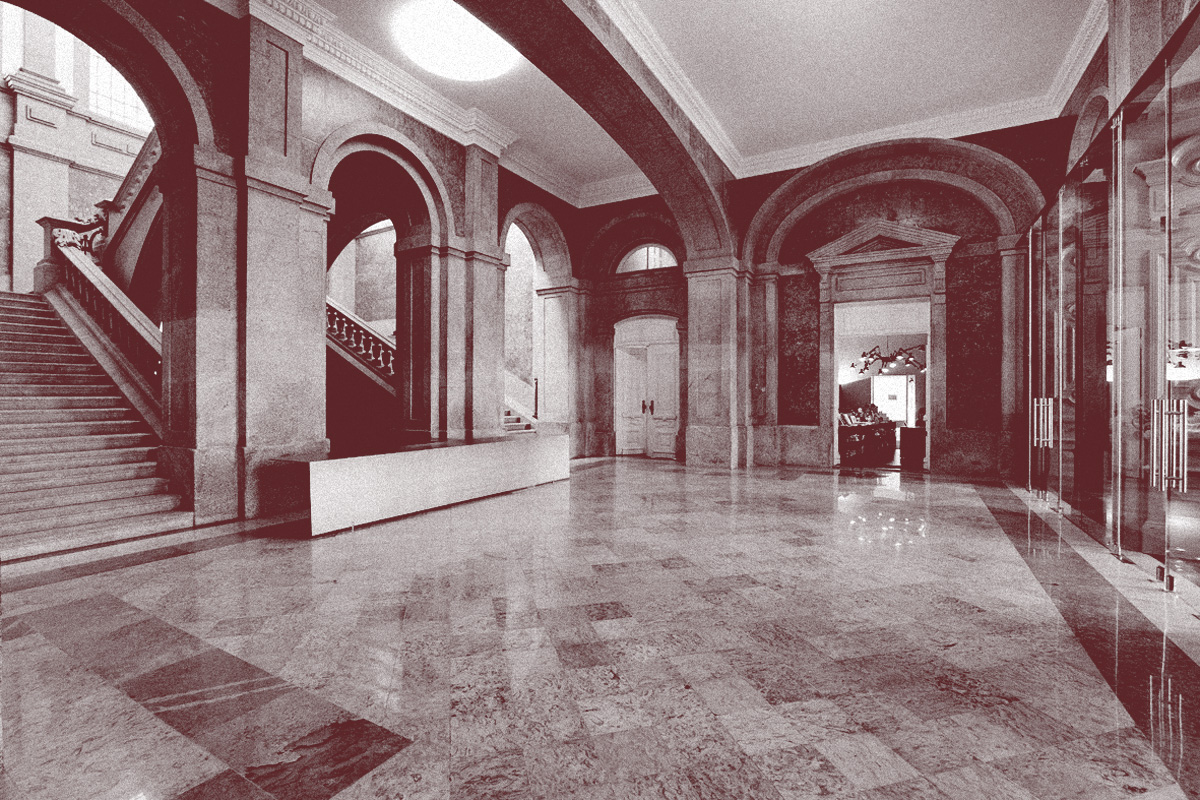 Luís Ferreira Alves
Regular Visits
Visita ao espaço orientada pela equipa de voluntários Open House.
Building with partial access to people with reduced mobility
Tours
Visita ao espaço comentada pelo autor do projecto de arquitectura ou por um especialista convidado.
Sat 11h, Vice Reitora Prof. Fátima Vieira / Sat 15h, Vice Reitor Prof. António da Silva Cardoso and Architect Manuel Maria Reis / Sun 15h, Architect Manuel Maria Reis
Maximum 30 people per visit
No reservation required; first-come, first-served
No wheelchair access
Photography allowed
Description
There are buildings that fuse themselves with their names… or there are institutions that get mixed up with their buildings. This happens with the University of Porto [UP] – for many residents of Porto (but not only) to speak of the "University" is to refer to its historical building on Leões Square. The history of this construction (1803) is very rich, full of events, interventions, programs and even catastrophes. And its interior reveals this process, keeping extraordinary surprises – like the library of the "Fundo Antigo" [Old Fund], the Noble Hall, the Patios or the Ferreira da Silva Laboratory recently rebuilt. The several invited specialists for the guided tours will tell us what's at stake: not only about the story and architectural heritage but also about the exceptional collections and objects kept here. Today, the building houses the UP Rectory and the Natural History and Science Museum (central hub undergoing a process of installing articulated with the Biodiversity Gallery and the Botanical Garden of Porto).
Public Transport
Bus: STCP - 200, 201, 207, 300, 302, 304, 305, 501, 507, 601, 602, Tram 18